Your hair is the crown you never take off
You've always wanted great hair….
You've just never known how to make it happen.
You've bought the fancy products, you've spent hours blow drying or straightening, but your hair still feels so unmanageable. You don't even know what style suits you anymore.
You'd love your hairdresser to guide you, but with the next client already waiting in the chair, your appointment often feels so rushed. 
You're locked into an 8-week cut and colour cycle, and you can never recreate the look at home.
Your hair deserves better. You deserve better.
The good news is, you can create beautiful, salon-worthy hair at home. Let us show you how.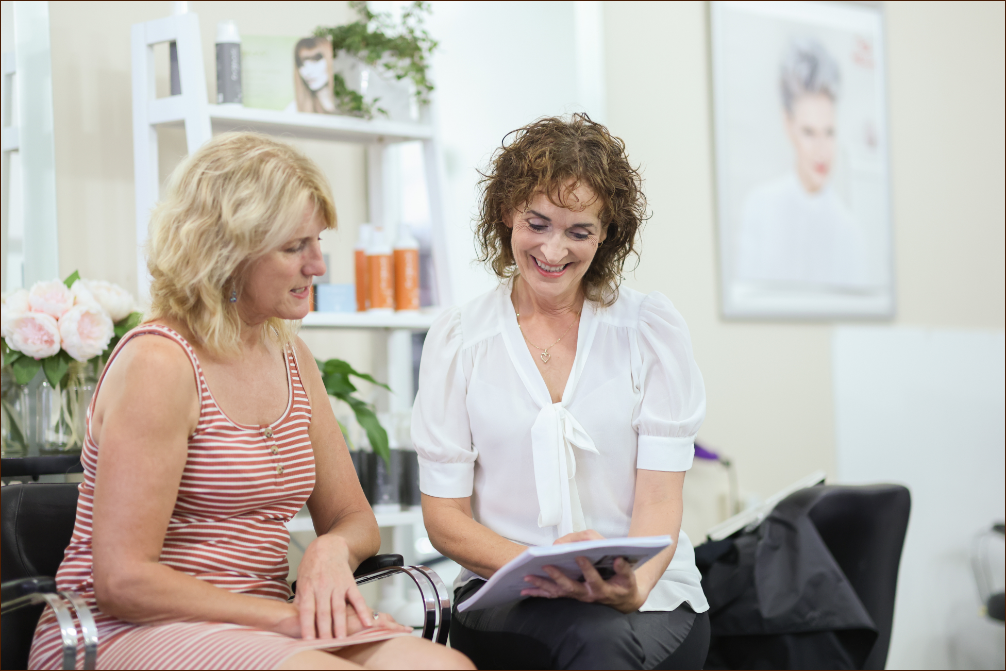 Introducing Your Hair Coach
More than just hair styling
With:
Our unique holistic consultation system
Hair analysis
Hair detox
Personalised recommendations
Bespoke hair care plan
Aftercare & follow up
The founder of Your Hair Coach.
I'm a senior hair stylist, a qualified life coach and a professional mentor-in-training for Organic Colour Systems.
Over more than three decades as a stylist plus my experience as a life coach, I've learned that there are three things that can completely transform your relationship with your hair: guidance, inspiration and time.
Guidance – means empowering you with knowledge and coaching you to get the very best out of your hair.
Inspiration – means showing you what's achievable with your hair type and lifestyle, and offering simple tools, tricks and product recommendations for low effort yet high impact styling at home.
Time – means holding space to answer all your questions, set goals for your hair and create a clear plan to guide you, as you nurture your hair back into beautiful condition.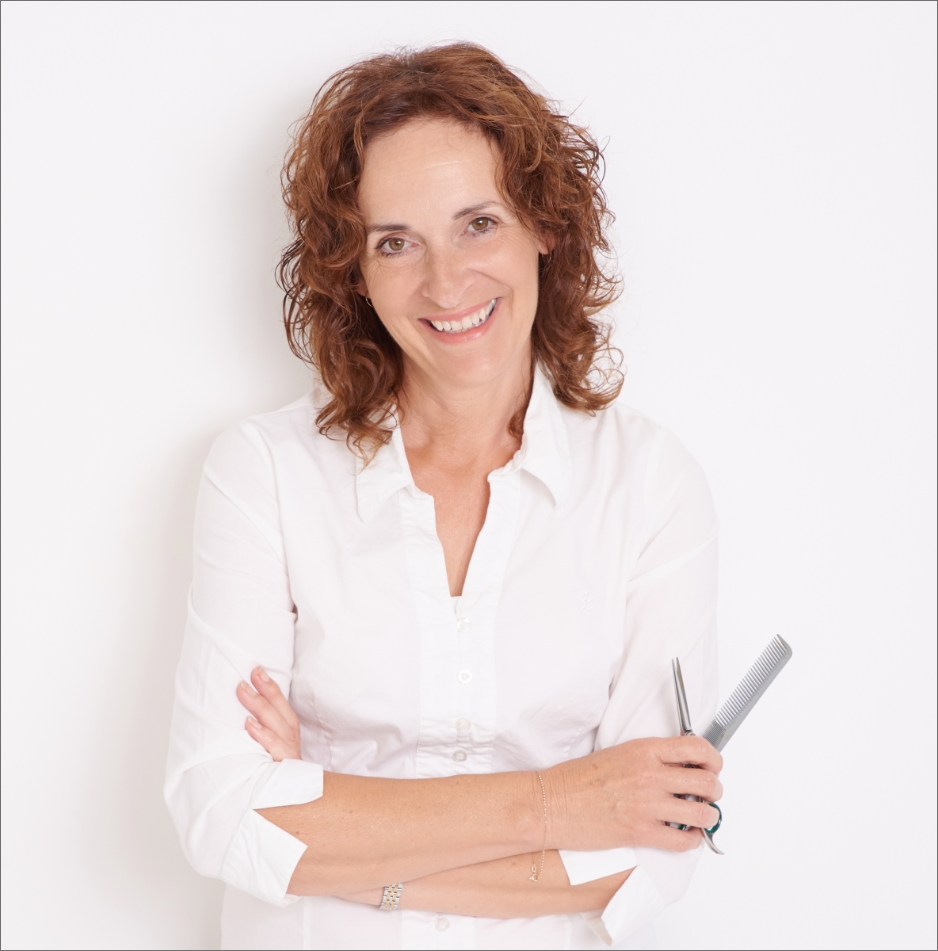 "When you finally 'get' your hair, the veil of mystique falls away and you'll feel confident, capable and empowered to style great hair at home."
That's why I created Your Hair Coach. It's a powerful system that brings together the best of expert hair science and styling, empowerment coaching and nourishing natural products, so you can finally learn how to get the best out of your hair, everyday.
Whether you're simply seeking guidance on everyday care and styling, or you're looking for a
fresh new look, Your Hair Coach can help.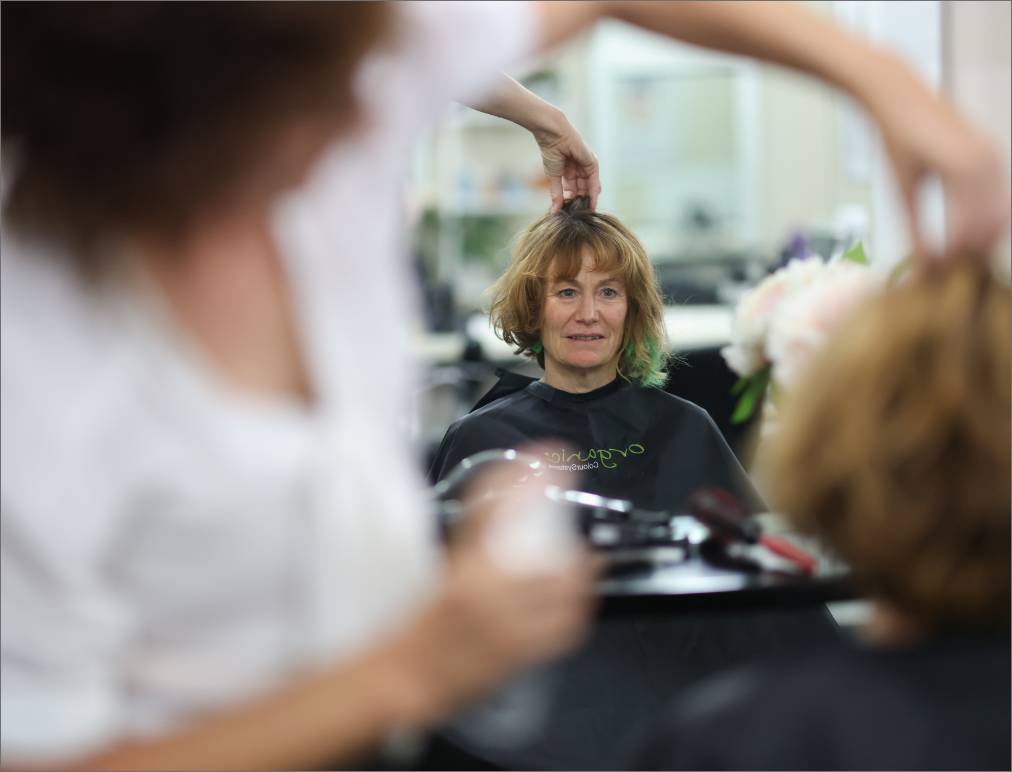 what makes your
Hair Coach different?
First, we start with the science. We begin with comprehensive hair analysis and testing, so you can learn exactly what kind of hair you have and how to make it thrive.
Then, we get to know you as a person. We'll dive gently into your hair history, your lifestyle and your wishlist so we can make recommendations for hair that truly feels like you.
Next, we unlock the salon secrets and teach you how to nourish, nurture and care for your hair so that it looks and feels its best, everyday. Our luxurious Organic Colour Systems products are
low-tox, cruelty-free, eco-friendly and carefully selected for your hair's needs, so you know you're
doing the best for your hair (and the planet).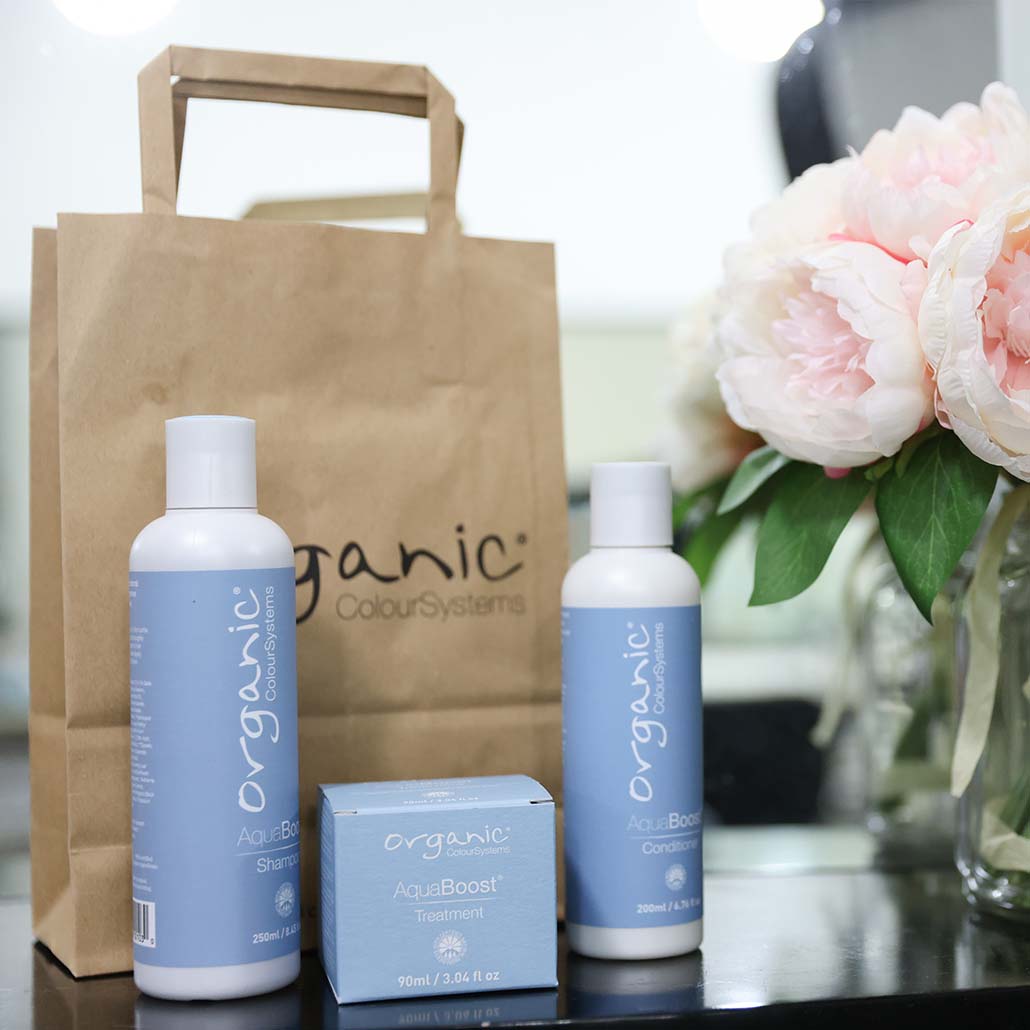 We'll create your achievable hair care plan
Simple tips to keep your hair in great condition everyday
Show you how to style it with confidence
Take home a personalised Hair Nourishing Pack (included)
Three full size

Organic Colour Systems

products plus additional care items
Implement your hair care plan at home – see real results immediately
Receive a bonus follow up 20min in salon session to support you
Stay on track – see real results – Your Hair Coach – with you all the way to your goals.
Our process is gentle, intuitive and holistic, so you will feel nurtured and cared for every step of the way.
If you're after a fresh new look, you can always choose to add on an expert cut and style with Your Hair Coach.
But if you love your stylist and you're happy with your current cut, no worries! Your personalised care plan, bespoke products, and the knowledge, insights and tips we share will empower you to create great hair between your regular stylist appointments.
When you know how to bring out the beauty in your hair, you can feel confident and empowered every day.
You don't have to stress about getting ready for that important work meeting, or special night out – you can relax, knowing you have the
knowledge and power to look and feel your best.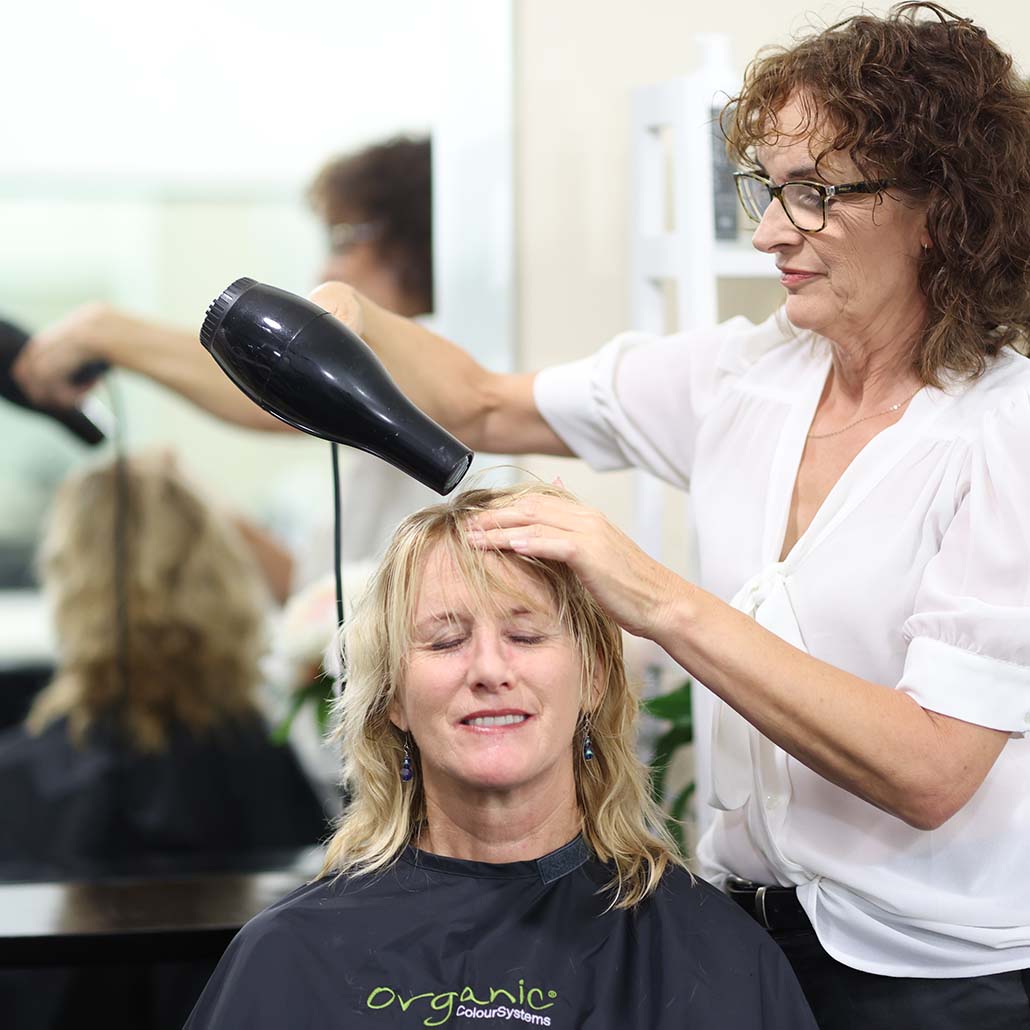 If you're ready to unlock the secret to YOUR great hair,
book your Beautiful Hair Confident You Consultation today.
If you're a stylist interested in learning more about the Your Hair Coach approach,
drop us an email and inquire about training opportunities.